Cookstown Enterprise Centre Supports Innovators
In an ever changing and increasingly competitive marketplace innovation is integral to business growth and success. Co-Innovate is a business support initiative funded through the European Interreg Programme. This mentoring based programme is currently being delivered by Cookstown Enterprise to SMEs locally which have a track record of innovation or wish to embrace the opportunities provided by innovation.
Recently fifteen local businesses attended a Co-Innovate workshop hosted by Cookstown Enterprise. The information session was delivered by representatives from Intertrade Ireland which is the organisation responsible for the overall programme management throughout Ireland and certain regions of Scotland.
Delegates attending learned of the benefits of participating in the Co-Innovate programme including a business status review, an innovation audit and tailor made free business mentoring provided by specialist consultants.
The Co-Innovate initiative is led by cross-border body, InterTradeIreland, in partnership with Enterprise Northern Ireland, East Border Region, Local Enterprises Offices in the border region, Scottish Enterprise and Highlands and Islands Enterprise and will run for a three-year period providing significant benefits to the eligible participants. For further information and how to register please contact: Shauna Rooney on 028 86763660 or email shauna@cookstownenterprise.com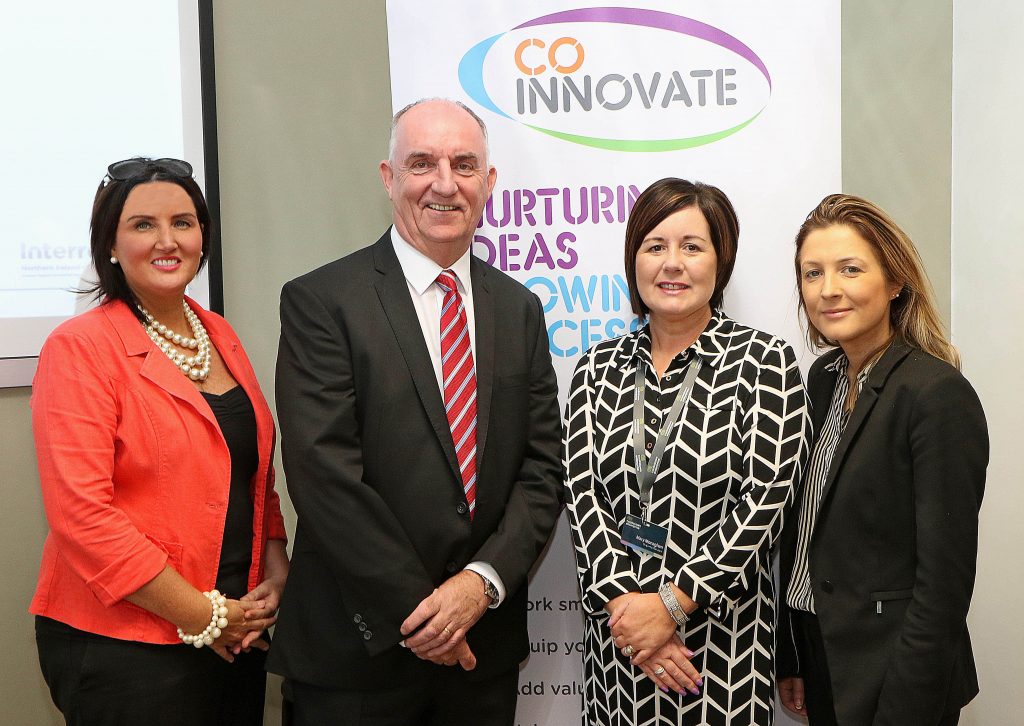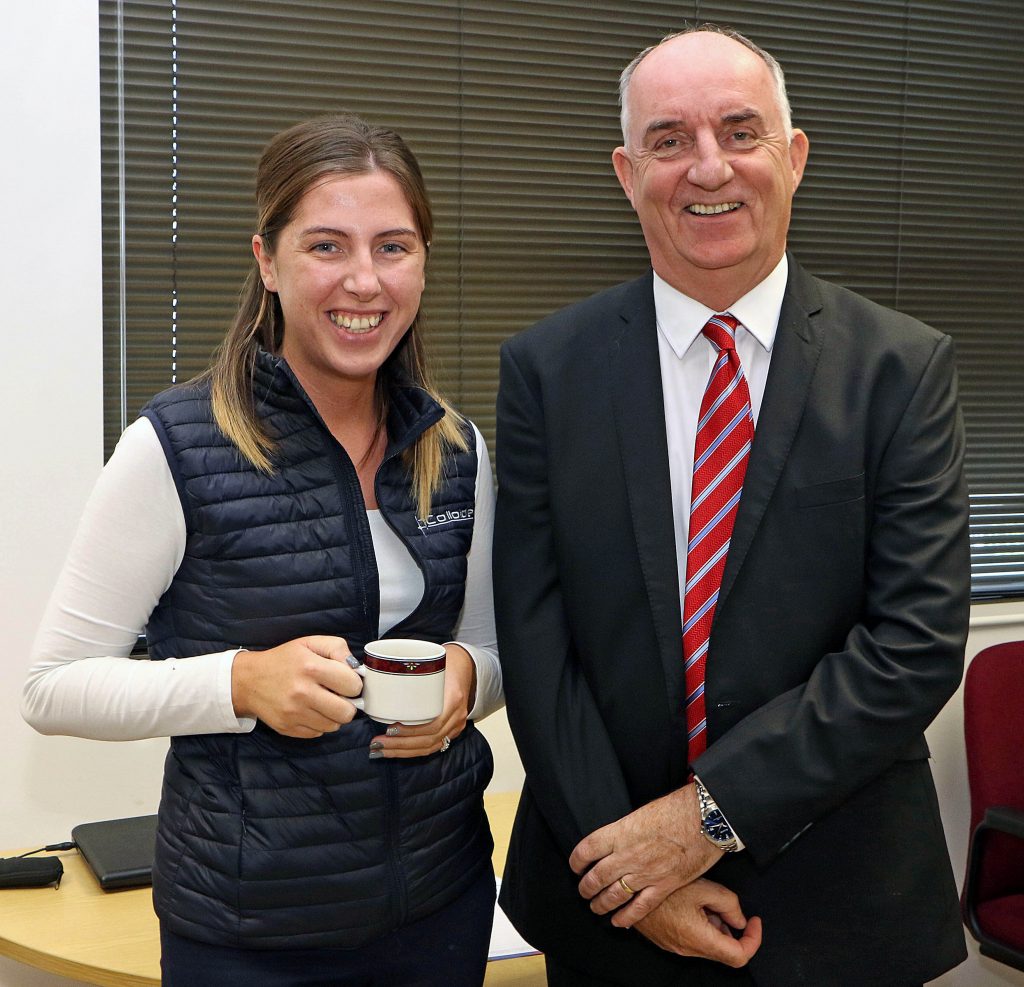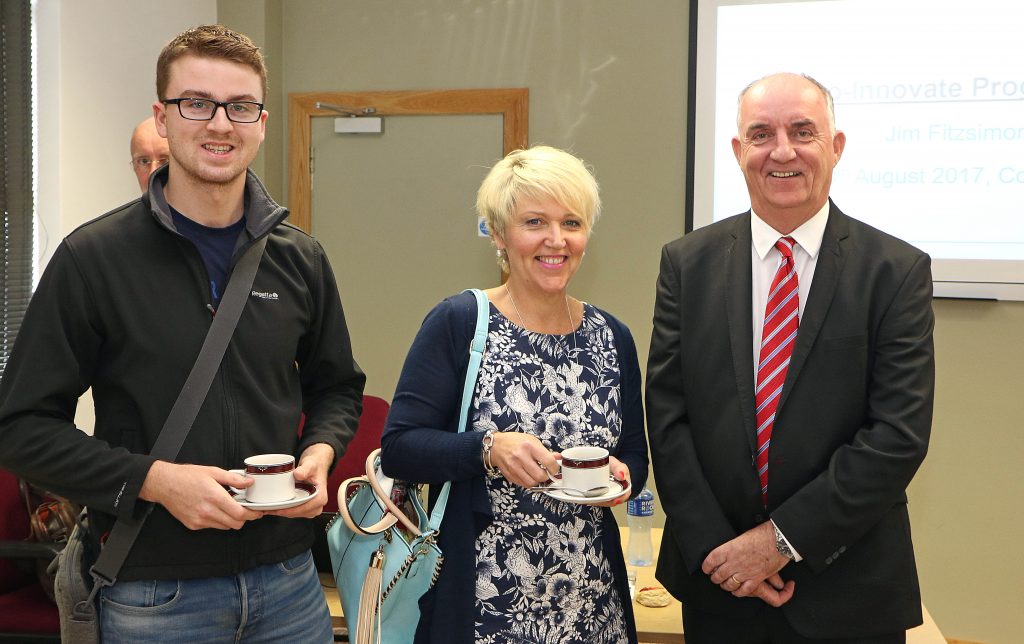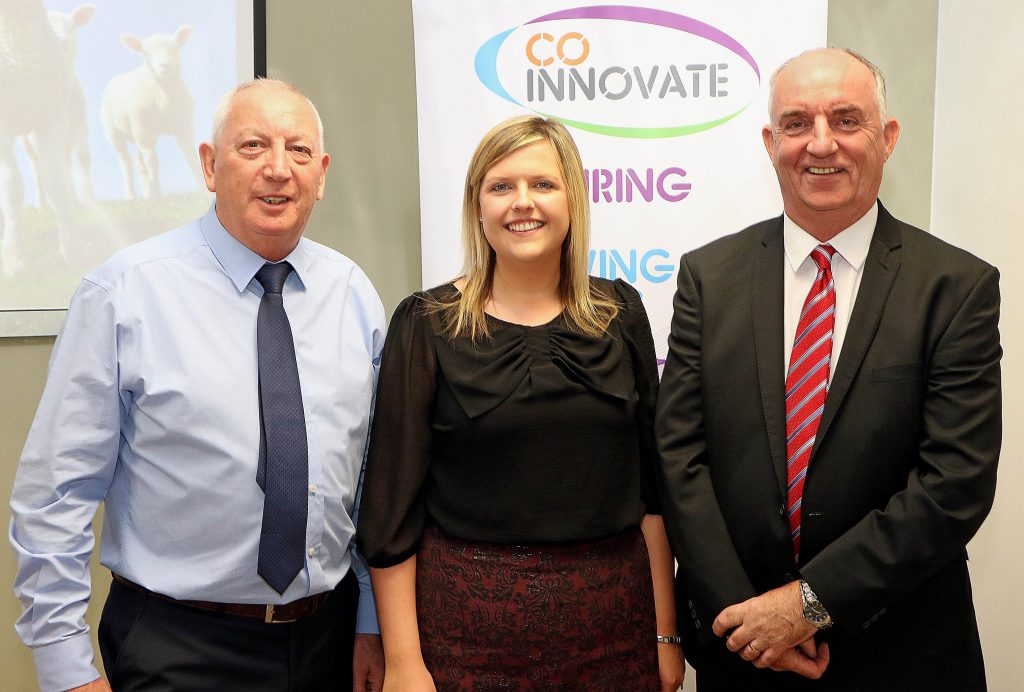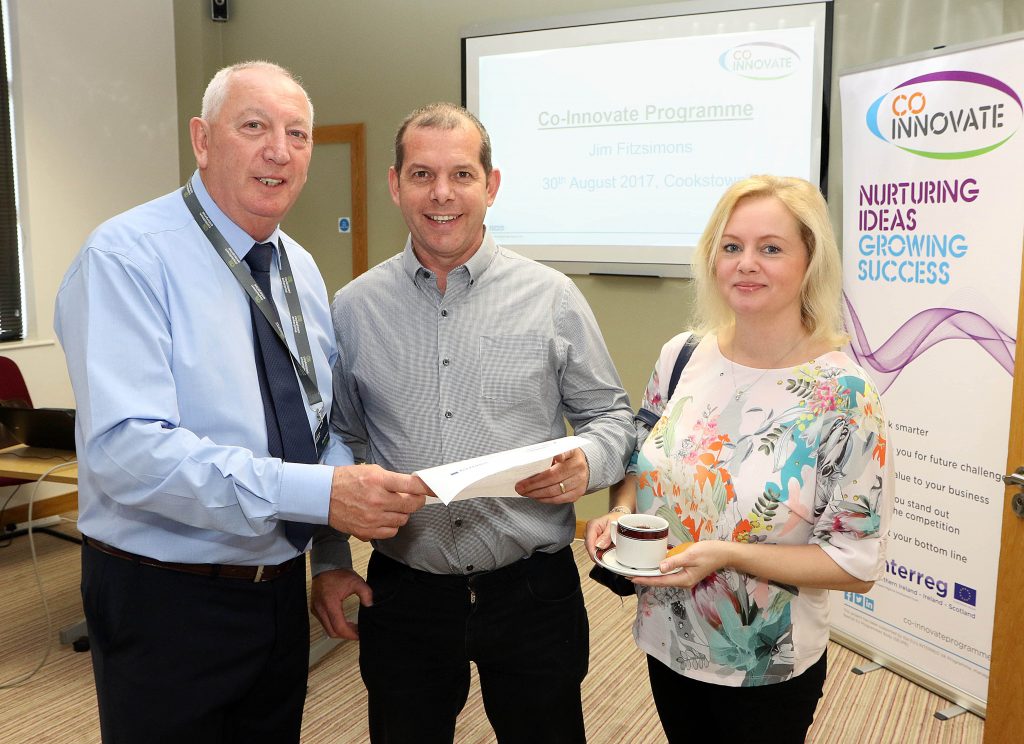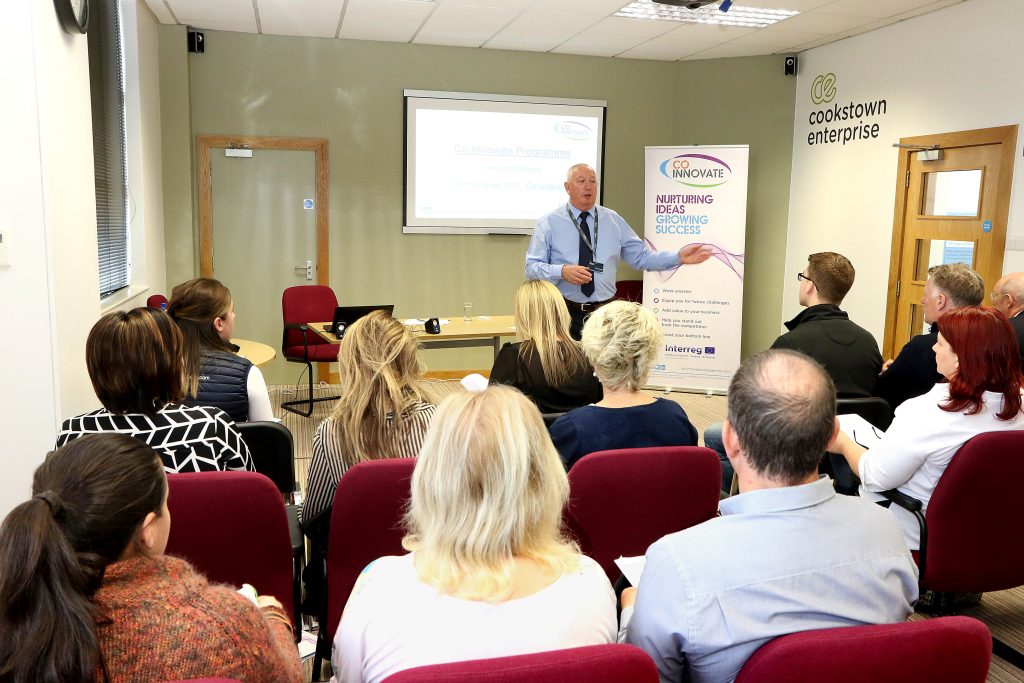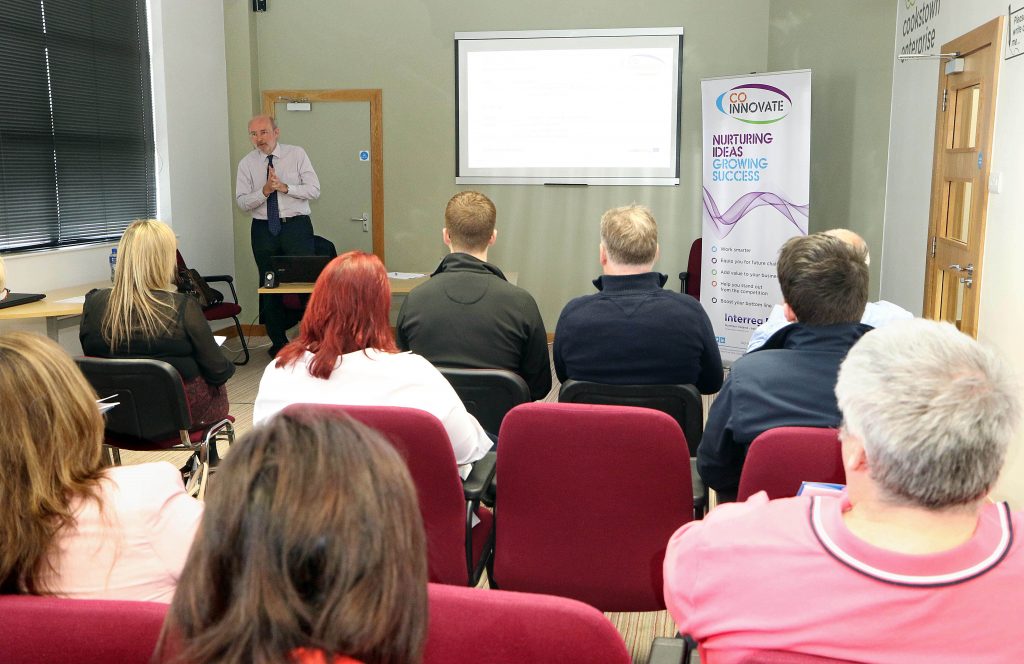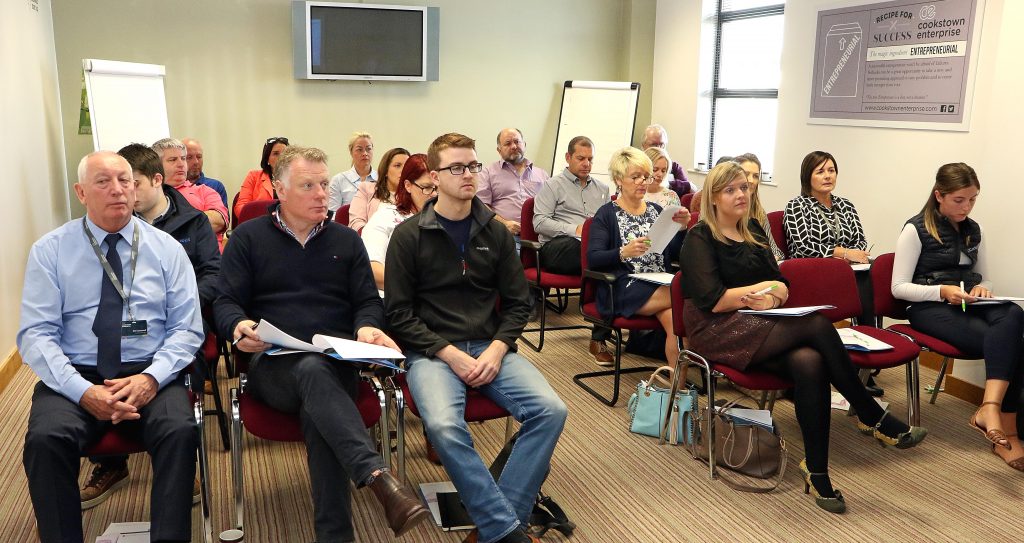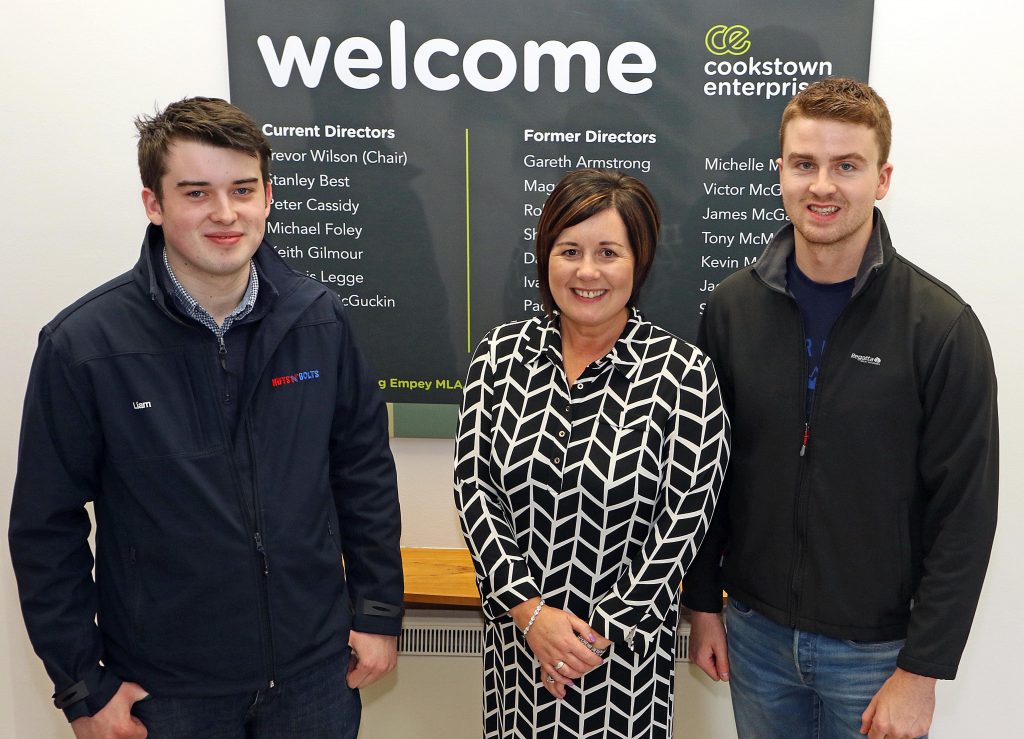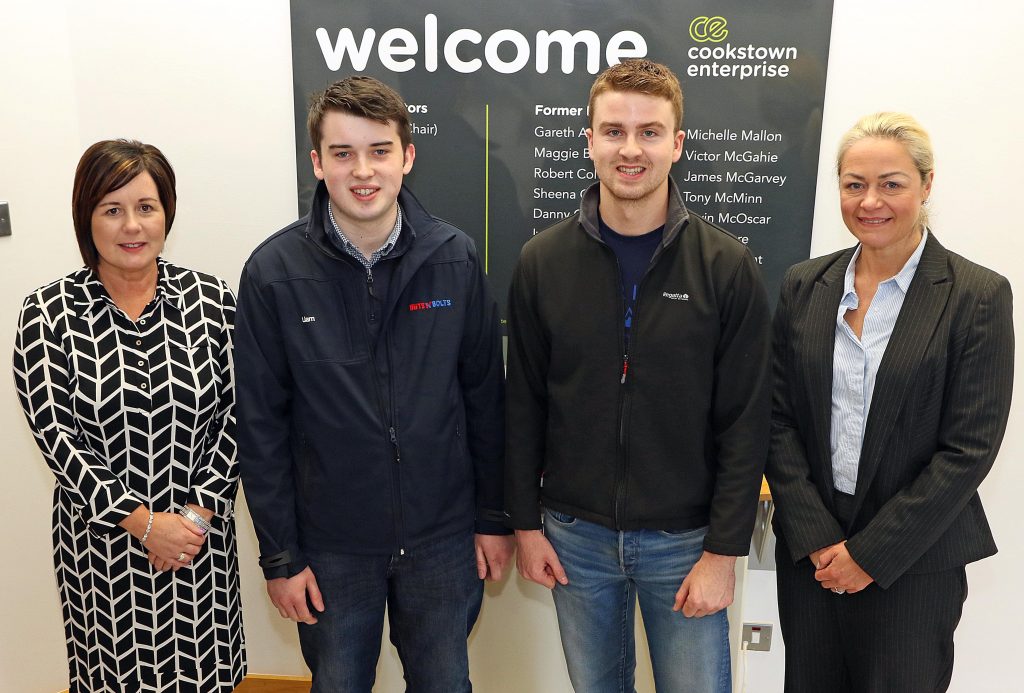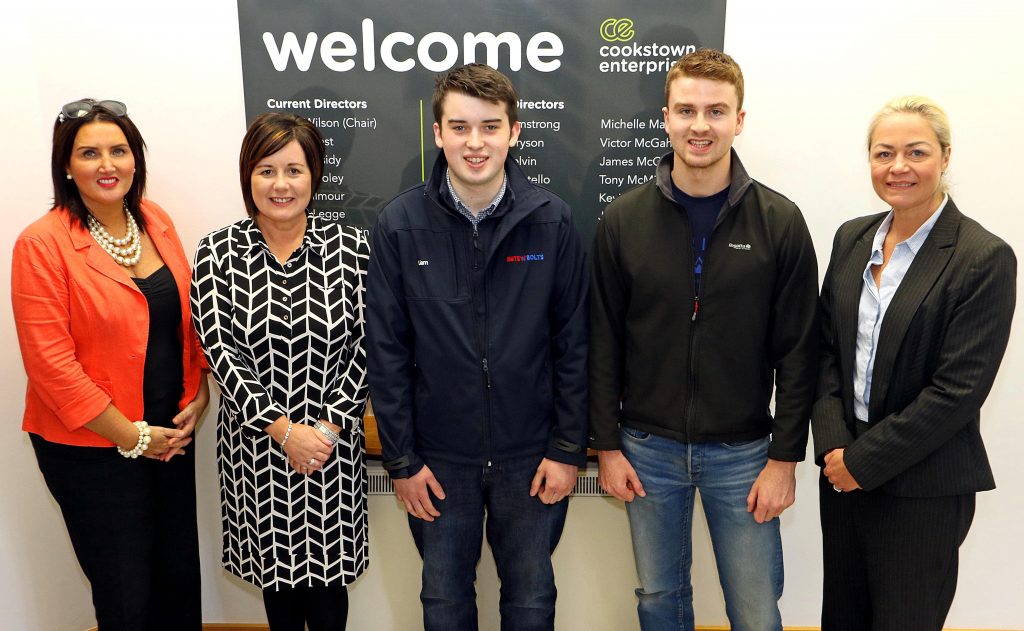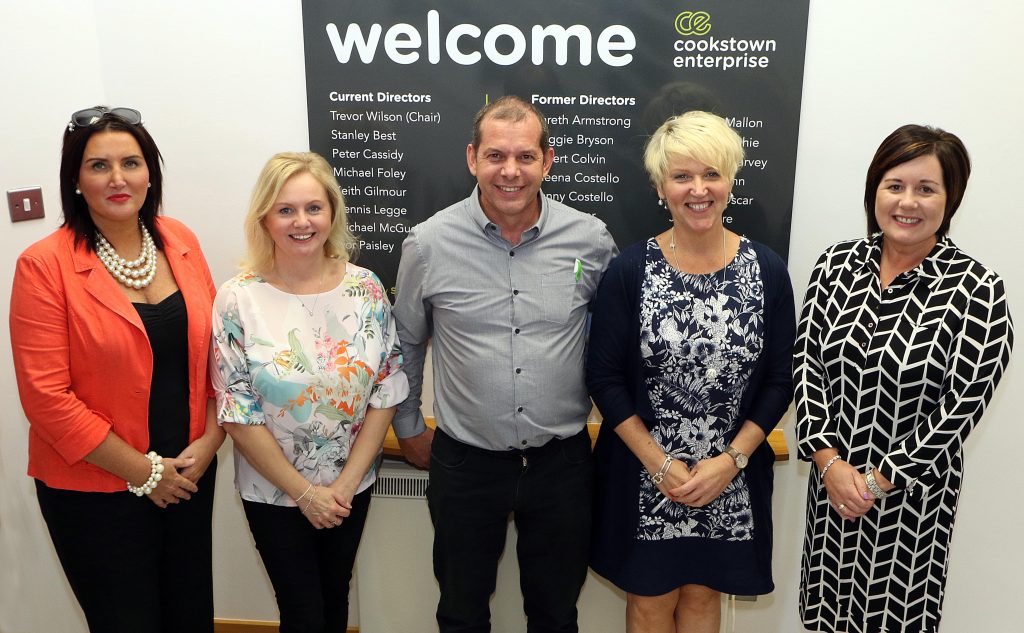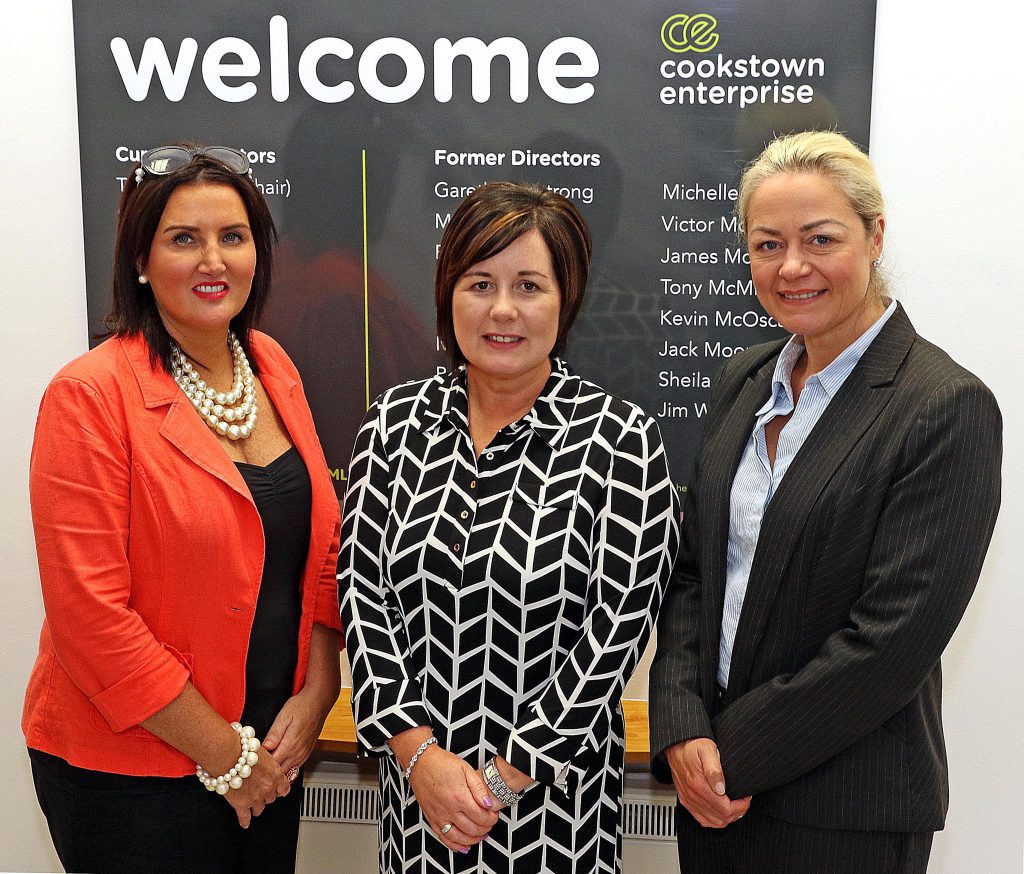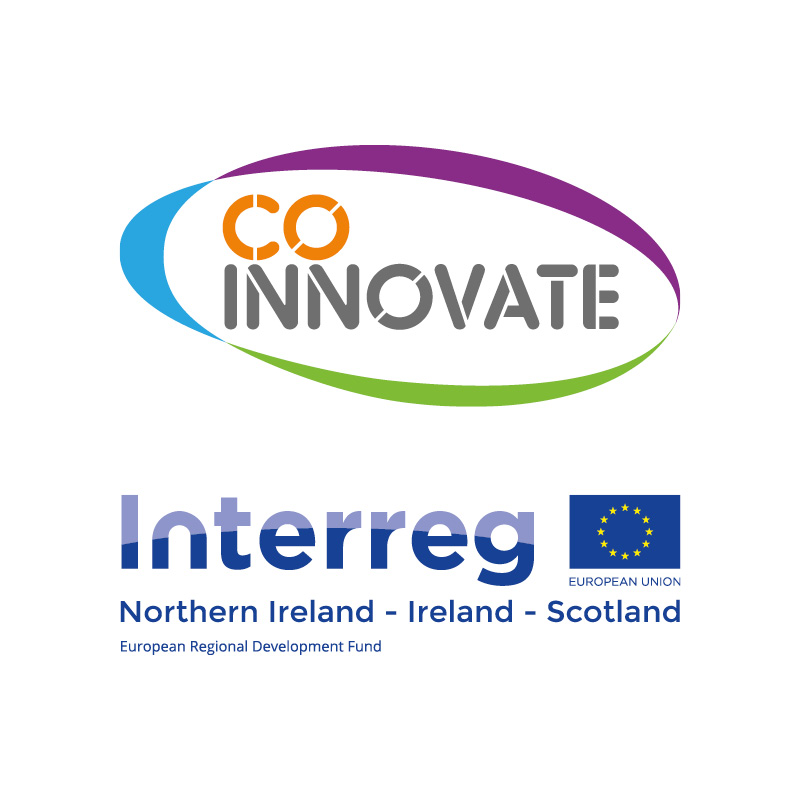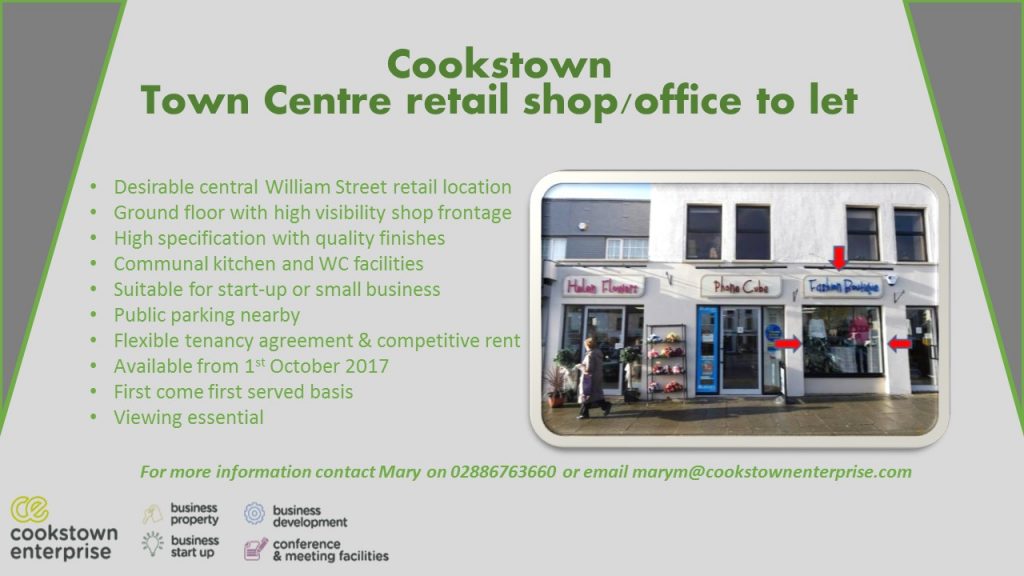 Please note that Cookstown Enterprise Centre will be closed from Monday 10th July and will reopen on Monday 17th July. We will reply to all correspondence on our return.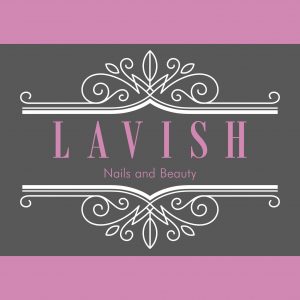 LAVISH NAILS & BEAUTY COOKSTOWN
Whatever your career option, you may want to work for yourself. The decision to become self-employed is a big step, though there is plenty of support and advice available to help you explore your business idea.
Siofraidh McCracken the proud proprietor of 'Lavish Nails & Beauty' William Street, Cookstown availed of advice and expertise on business planning, financial forecasting and marketing, helping her create a road map for her business.
Lavish Nails & Beauty offers a wide range of beauty treatments including acrylic & gelish nails, waxing & tinting, facials, spray tanning and make-up.
Siofraidh said "Cookstown Enterprise Centre was a fantastic source of support to me. I have no regrets in starting my own business.  I advise anyone who has that light bulb moment to contact the Enterprise Centre and check out the feasibility of their idea like I did."
Starting a new business can be exciting and rewarding, Cookstown Enterprise Centre can help you transform your business idea into reality.
If you are thinking of starting a business contact the centre on:
028 8676 3660 or Email: info@cookstownenterprise.com 
On Tuesday 16th May 2017 Cookstown Enterprise, in the company of 130 invited guests representing the business community and the business support network throughout Mid Ulster and beyond, celebrated its 25th birthday.
The celebration was branded 'Recipe for Success' which reflected on the organizations establishment and progress over the last quarter of a century.
A light-hearted 'Recipe Quiz' in which all guests were invited to participate provided useful and relevant information about some of the company's main achievements throughout that time.
Finally, a discussion panel comprising local representatives from the business, public and community and voluntary sectors debated and answered a range of questions for future business success posed by associates of the Cookstown Enterprise on pre-recorded video footage.
The celebration concluded with a surprise presentation by CEC Chairman, Mr Trevor Wilson, to Mary Monaghan for achieving the milestone of 25 years unbroken dedicated and loyal service to the company. Mary was the first employee and commenced her employment with the company as an administrative assistant on the 19th May 1992. She currently holds the position of Property Manager.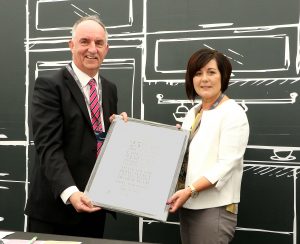 Mary being presented with a token of appreciation from Chairman Trevor Wilson.
Cookstown Enterprise are delighted to be celebrating 25 Years in Business.
We themed our celebratory event through "Recipe for Success" focusing on the ingredients that have helped us to become successful these last 25 years.
Cookstown Enterprise Centre will be closed on:
Mon 17th April & Tue 18th April 2017
Wishing you all a very Happy Easter!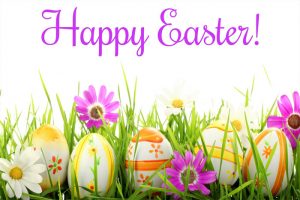 Cookstown Enterprise has warmly welcomed 30 students from Holy Trinity Primary School to celebrate and encourage the future entrepreneurs of tomorrow as part of Cookstown Enterprise Centre Schools Programme.
The event was organised to promote and create enterprise awareness as a viable career option in the future in partnership with Holy Trinity Primary School.
The pupils visited Embroiderus Ireland Ltd (tenant company at the centre), where they seen first-hand the day to day running of a business along with an opportunity to ask t…he manager lots of questions about, why they decided to open up their own business? unique selling point of their product/service? marketing, finance, customers and staffing?
Chairman of Cookstown Enterprise Centre, Cllr Trevor Wilson and Jim Eastwood Centre Manager welcomed the pupils from Holy Trinity Primary School. The event was sponsored by Tayto, Rockwell Water and Food for the Soul provided some tasty pancakes.
Andrea McGuckin, Business Development Officer said 'We are excited to work with Holy Trinity Primary School in promoting the option of self-employment as a viable career option in the near future. We believe sowing the seed of enterprise at a young age is important for our future economy.
Cookstown Enterprise is a one stop shop for pre start, start up and post start business support along with property and room hire. We celebrate 25 years in business this year so it is paramount that we acknowledge our progress but also build for the future by establishing links with the local schools to ensure we keep the entrepreneurial spirit alive within Cookstown'.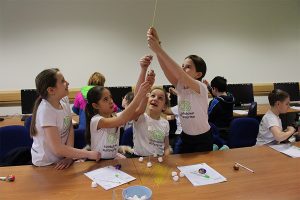 A new business which supports its customers with a wide range of office administration duties, has received start up support from the recently launched Mid Ulster Business Start Programme and is going from strength to strength.
PA-Your Way is a virtual business that can support one off projects to ad hoc duties or on-going support to meet the business customer's needs.  Its services include clerical, administrative, secretarial, HR administration, performance analysis to event management support.
The new business prides itself on offering a dynamic and innovative alternative approach to employing staff as and when required, which could have a detrimental approach on cash flow and profitability for a small business.
The Mid Ulster Business Start Programme is a joint initiative between Mid Ulster District Council and the Mid Ulster Enterprise Partnership. The programme aims to encourage potential new starts to produce a business plan as one of the key early steps to starting their new business and moving into self-employment, and will provide FREE tailored advisory and training support to individuals at this critical start-up stage.
Just recently launched, the programme has already seen a number of new entrepreneurs who have taken advantage of the local support on offer.
Councillor Trevor Wilson, Chair of Mid Ulster District Council, congratulated Alison, saying, "Council is delighted to see a local business reaping the benefits of the Mid Ulster Business Start Programme and we'd encourage all our local entrepreneurs to go for it in the same way PA–Your Way has done. Mid Ulster has a strong entrepreneurial culture, and it's one of our strategic priorities to help create the conditions for growth in the area and to maximise opportunities to create and grow district wide businesses and investment."
Proprietor Alison Campbell, is extremely thankful to the Mid Ulster Business Start Programme.  She said, 'My business advisor was fantastic in shaping my business idea and getting me prepared to take the next step on my business start journey.  My business plan is a blue print of how I plan to develop/grow my business over the next few years'.
Andrea McGuckin, Business Development Officer of Cookstown Enterprise Centre added, 'The underlining foundation of any new business – is that all important business plan. It is a road map for the business to use and implement to ensure growth and development as well as being used to secure finance. We were delighted to support Alison in growing her business by helping her produce a comprehensive and useful business plan.'
The Programme is being delivered by Mid Ulster Enterprise Partnership (a consortium led by Dungannon Enterprise Centre, Cookstown Enterprise Centre, Workspace Ltd).
Recruitment to the Mid Ulster Business Start Programme is open for applications. If you have a new business idea, please contact: Lucy McCreesh at Dungannon Enterprise Centre on 028 8772 3489.