About us
Cookstown Enterprise Centre was established in 1991 and today has the reputation of being one of the leading enterprise agencies throughout Northern Ireland.
Delivering entrepreneurial excellence
As well as a full range of business premises for rent the company provides a suite of bespoke business start-up and development initiatives to its clients throughout the local region.
Our mission:
"To strengthen the economy of Cookstown through encouraging assisting and advising individuals wishing to move to self-employment and set up and grow their own businesses'
As a social enterprise the company uses effective business principles to deliver real social results.  Constituted as a company limited by guarantee the business is governed by a board of volunteer directors who meet monthly to provide strategic direction to the management and staff. As an ISO 9001 accredited business a high level of quality of organisation and delivery is consistently guaranteed.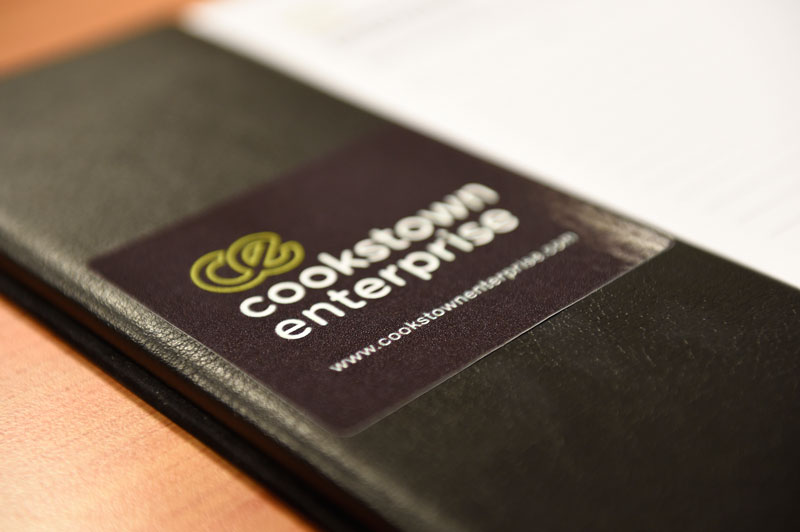 All financial surpluses are reinvested to enhance the support available to local businesses and with over 30 years' experience in this sector, Cookstown Enterprise Centre offers a solid foundation for pre start, start-up and developing business support.
Cookstown Enterprise Centre has charitable status and has recently been approved by the Charity Commission for Northern Ireland – Registration no: 100109.
We'd Love to Hear From You, Get In Touch With Us!

Cookstown Enterprise Centre is a registered charity. Our main charitable purpose is to promote urban and rural regeneration in the Cookstown area. We do this by offering a supportive environment for small businesses in order to create employment and training opportunities in the community; with a range of industrial, commercial and office units available for rent, complemented by advice, support and training for start-up and expanding businesses.