COVID 19
Wednesday March 18th 2020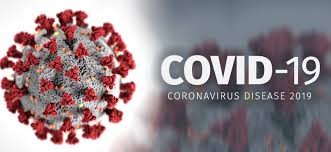 BUSINESS AS USUAL
Cookstown Enterprise Centre is fully aware of the current situation surrounding the COVID-19 outbreak and the sense of anxiety, fear & uncertainty on our health and welfare of the business community. These are tough times & we need to be vigilant.
We will continue to monitor and use advice and guidance from the Government, The Northern Ireland Executive, The World Health Organization and the Public Health Agency Northern Ireland to limit or prevent the spread of Covid 19 Corona Virus.
Appropriate precautions are being taken and good practice is being applied to ensure that the health and wellbeing of our directors, staff, tenant businesses, customers and other visitors is protected as far as possible.
Information notices on Covid 19 and prevention of its spread are prominently displayed throughout the building as well as reminders advising regular hand washing and sanitizing using the numerous sanitizing dispensers located in every department of the offices, conference rooms and communal areas.
We will continue to monitor the situation and we will be following the latest advice from government and health professionals.
We appreciate your co-operation and understanding during this time.
Latest posts
October 20th, 2023
September 20th, 2023
August 25th, 2023