Empowering Women Together Events
Monday March 7th 2016
Empowering Women Together hosted by the Chair of Mid Ulster District Council, Councillor Linda Dillon, and Vice Chair, Councillor Kim Ashton on 9th and 23rd March 2016 (details below).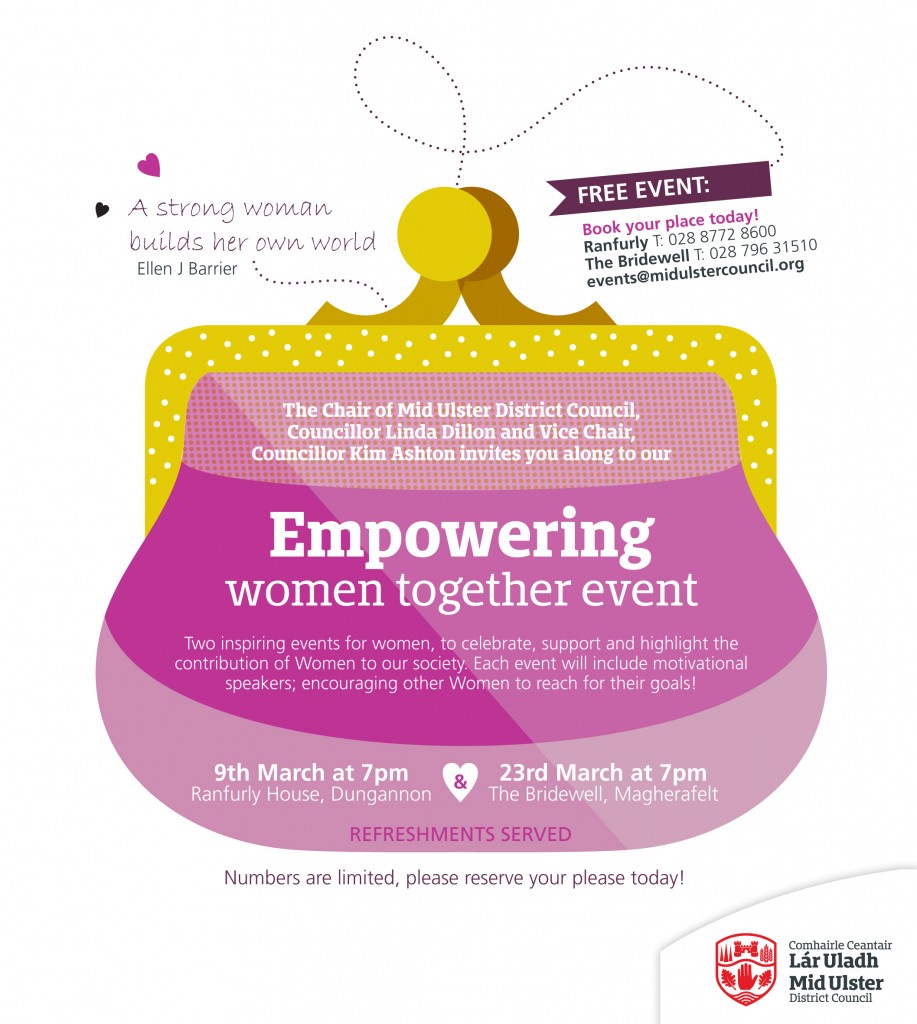 Come along and join these light-hearted enjoyable evenings to celebrate, support and highlight the contribution of women to our society. Each event has different well known ladies taking part and will be compared by Carol Doey.
Please RSVP to events@midulstercouncil.org indicating which event(s) you would like to attend.
Latest posts
February 26th, 2022
November 3rd, 2021
October 15th, 2021