Exploring Enterprise Programme
Friday August 30th 2019
We are now recruiting for our Exploring Enterprise Programme!
It is a FREE programme which provides an insight into starting a business or allows you to take the first steps towards gaining employment.
You will work towards attaining a CCEA Level 1 Qualification in "Understanding Business Enterprise" whilst gaining new skills in: *Marketing * Financial Planning * CV Design / Development * Job Search.
This is an Enterprise Northern Ireland initiative which is part funded through the Northern Ireland European Social Fund Programme 2014 – 2020, the Department for the Economy, Local Enterprise Agencies and Mid Ulster District Council.
If you, or some-one you know is studying or working less than 16 hours per week and would like a helping hand to improve their employment prospects as well as exploring potential self-employment options then this course is for you.
Limited spaces available. Register your interest by calling Shauna on 028 8676 3660 or email shauna@cookstownenterprise.com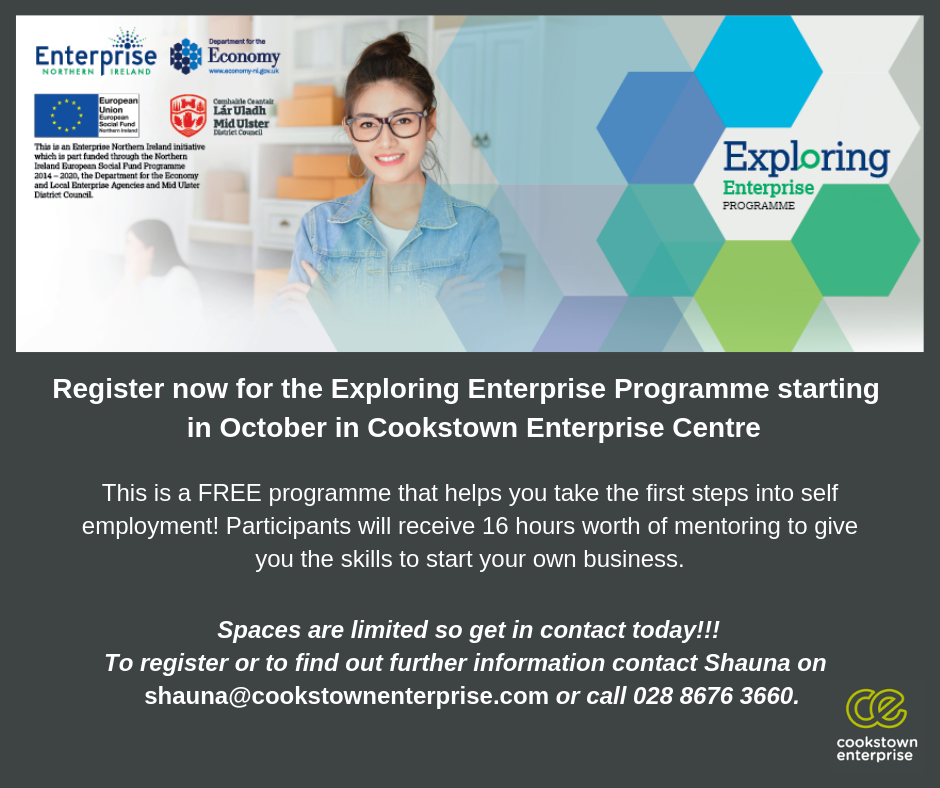 Latest posts
September 20th, 2023
August 25th, 2023
May 19th, 2023