**INVENT 2019 COMPETITION **
Wednesday February 20th 2019
The search is on to find Northern Ireland's greatest innovations with commercial potential.
Invent is a unique in-depth competition that is open to Northern Ireland
residents (individuals or teams) with an innovative proof of concept idea they are passionate about.
Your product should fall into one of the 6 categories:
Creative Media & Consumer Internet
You will gain high profile exposure, validate your idea, unlock a quality
network of influencers and be in with a chance of winning a share of the £33,000 prize fund.
It's time to put your innovation in the spotlight!
Apply online at www.invent2019.co (Closing date 15th March)
For more information email jessica.caldwell@catalyst-inc.org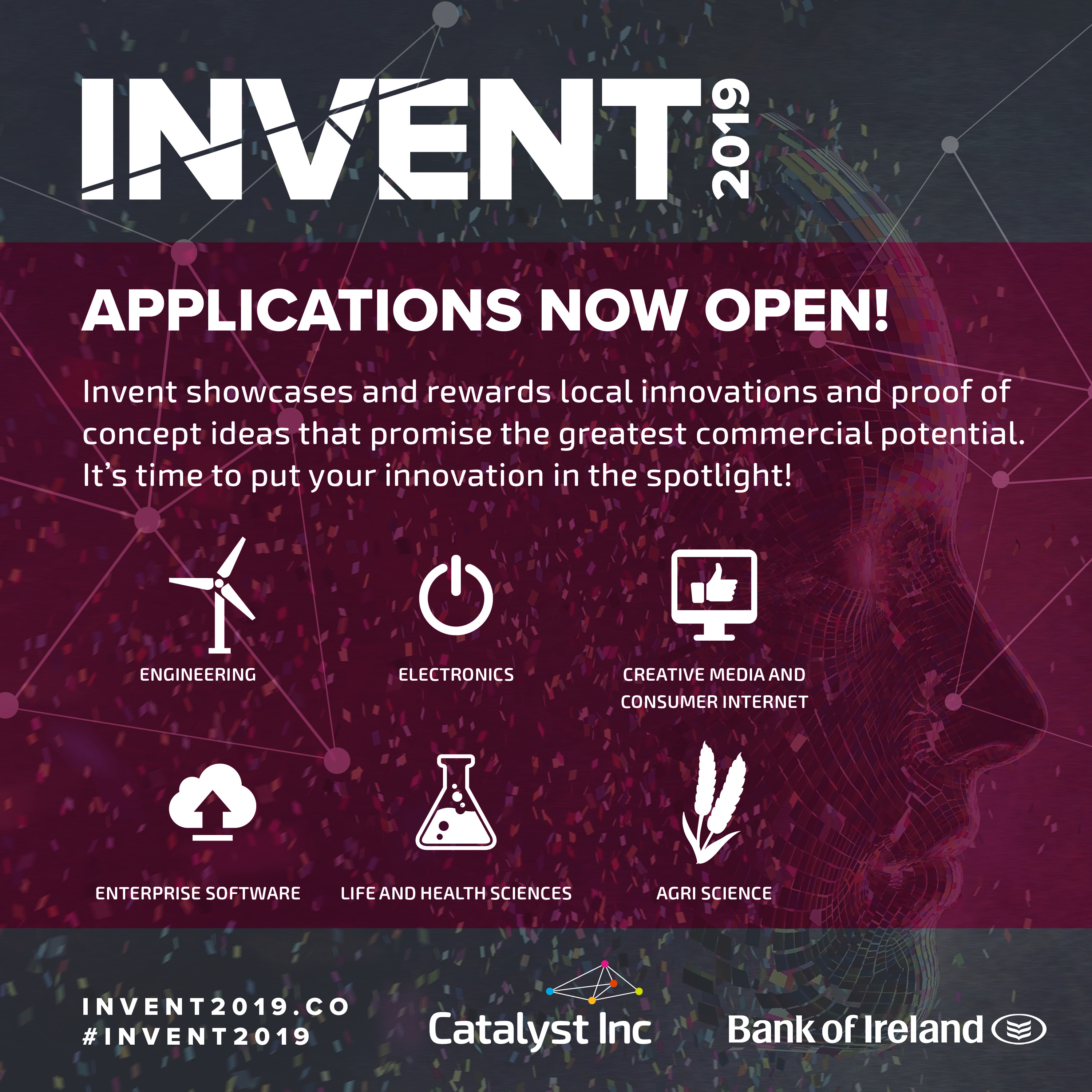 Latest posts
May 19th, 2023
April 7th, 2023
April 3rd, 2023